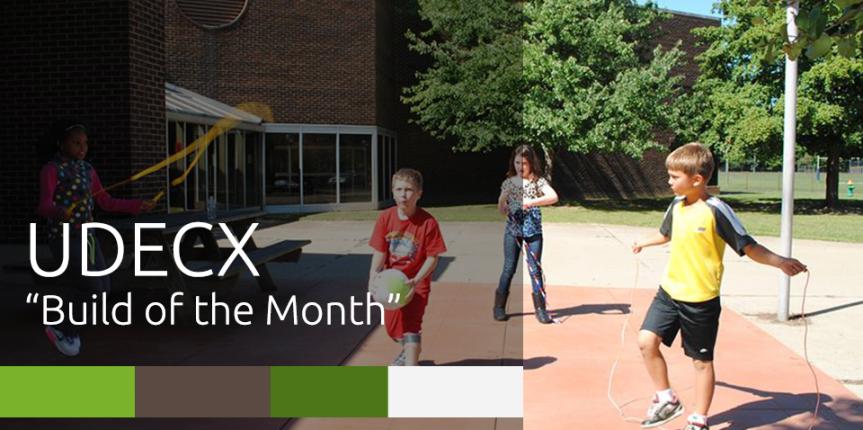 The beginning of spring is the perfect time to go outside and enjoy the beauty of nature and fresh air. Plants and flowers are in bloom and the birds are singing. The spring season can also bring rain that helps fuels the growth of grass and other plant life. These frequent spring showers can often times leave the ground saturated and soggy. Our patented UDECX composite decking system can let you enjoy all the aspects of outdoor living without dealing with less than ideal ground conditions. Our portable modular decking system is easy to install and helps keep furniture and grilling equipment off the ground. This means you can entertain and enjoy the outdoors without having to ruin shoes or worry about the stability of the ground where your UDECX patio is set up.
No matter what kind of outdoor ground surface or environment you have around, we make it easy to give you the ability to create a unique area to enjoy. We make our non-slip synthetic patio pads with a realistic wood grain pattern that is designed to hold up to the elements and any climate. We send every UDECX starter kit with all the tools needed to keep your patio level and stable. UDECX patio decking systems aren't limited to one area or specific surface. You can set up your own personal outdoor area almost anywhere — on uneven surfaces, grass, dirt, concrete or pavement — and can even be assembled indoors.
UDECX patio decking systems aren't limited to private residential areas. Our synthetic decking is easy to transport and set up wherever you like. Our sturdy non-slip surface is perfect for tailgating and picnics as well as any type of business needs that involve a safe durable outdoor surface. Using UDECX in schools and for designated play areas and picnic areas is also becoming more popular.
In fact, our "Build of the Month" features just such a school. The school in Twinsburg, Ohio, looked into several options before reaching out to UDECX.
"We used the product to cover a muddy area in our back entrance area. It's worked out great. We have a few picnic tables on it now and with the nice weather, the kids are using it a lot. We love the product. It looks nice and people love to sit out there on nice days."
David Zietlow
Dodge Intermediate School
Twinsburg, Ohio
At UDECX we love hearing our customers' stories, because the joy our products bring our customers is what ultimately drives and motivates us.
Have questions? Check out our FAQ page for all your answers or simply contact us here.