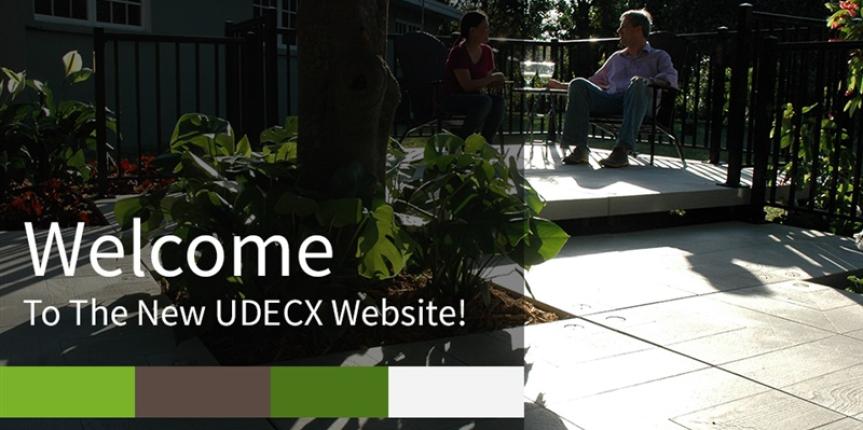 Welcome to our new website! Check out our gallery full of ideas to help guide you while you're creating your dream outdoor space. Our design tool can help determine what UDECX system will best satisfy your specific needs. We have videos and demonstrations that can get you started right away. Our company is focused on creating the most innovative and highest quality durable outdoor living products. We want our customers to have the best experiences while using our UDECX patio decking system. Via our blog, you'll stay connected and read stories about the many and varied ways people are using UDECX. We want to share your stories and design ideas while we share our news and recent happenings at UDECX.
Spring has sprung and it's time to enjoy the outdoors with family and friends. No matter what kind of outdoor space or environment you have, our award-winning DIY UDECX patio system can help you create lasting memories. Our site provides valuable information when you're planning and designing a unique outdoor living space. We offer alternative outdoor decking products built to improve your quality of life. UDECX decks can always be expanded, moved, cleaned and maintained with ease. You don't need to hire an expensive contractor or be skilled in carpentry to build your own personalized outdoor patio.
Our website gives you all the tools needed to browse and design your own unique area to enjoy the outdoors. UDECX is portable but can also serve as a permanent fixture in your yard or garden. Our unique durable plastic decking system can be used by the pool side or the hot tub as well as serve as an exceptional area to entertain and grill. We designed the surface of our pads to be non-slip and are easily cleaned, which also makes it a great and safe play area for children. UDECX can improve any type of outdoor or indoor environment by providing a stable, strong surface for almost any activity imaginable.
We designed our modular UDECX patio system to be customized and expandable with endless uses and built to withstand the test of time. Every UDECX system is backed by a fifteen-year manufacturers warranty. We believe in the products we make and are committed to 100 percent customer satisfaction.
Start today by viewing our ideas and plans page here!