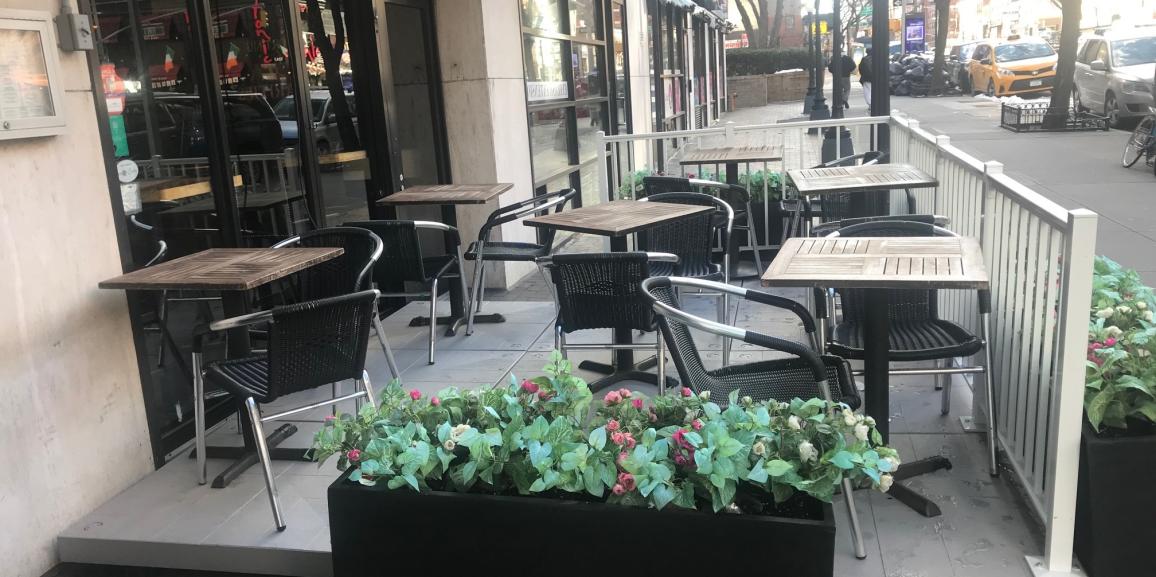 Our customer install of the month comes from Serge Zborovsky and it showcases many of the distinctive benefits of UDECX.
Here is what Serge has to say:
"I own a bar on 3rd Avenue (a very busy avenue) in Manhattan.  I purchased UDECX so that my outdoor seating can stand out against the other outdoor spaces in the neighborhood.  I am very happy with the product.  It was extremely easy to build and looks great.  I am not a builder or a professional contractor, but my manager and I were able to complete the project in a few hours."
What does Serge's story tell us about UDECX?
UDECX has many practical applications and is extremely versatile
UDECX can be used as an eye-catching enhancement to an outdoor space and attract new customers
UDECX looks great
UDECX is really easy to install. DIY 101!
Customers love it!