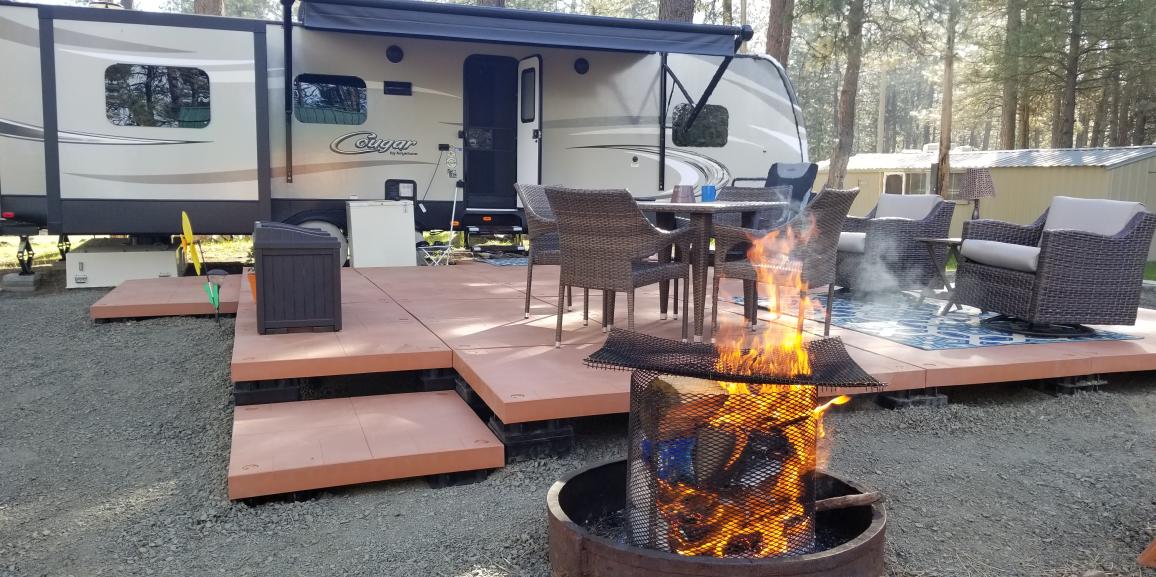 Here at UDecx, we love hearing about the inventive ways customers use our modular decking solution. More and more RV owners are catching on to how easy it is to set up our Udecx system for a seasonal install at their site. Check out Robert's incredible DIY install & thoughts on Udecx:
"I researched decking for months and I am so glad I bought UDECX. I am stunned at how easy this was to install (I am not a handyman and did it alone) and how great the quality is… even more importantly, the wife loves it."
– Robert Schloss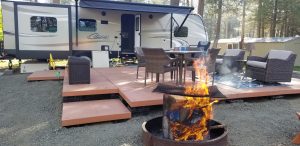 Have a project of your own that you'd like us to see or show? Connect with us on Social media, or at myudecx@udecx.com.